Having energy drinks in high school has always been a big debate and probably will be for a long time. There are those in favor of having them, those against and some in the middle who see both the benefits and downsides.
First, what are energy drinks? How do they differ from high school allowable and acceptable sports drinks? According to the National Center for Complementary and Integrative Health, energy drinks are widely promoted as products that increase energy and enhance mental alertness and physical performance.
There are two kinds of energy drink products. One is sold in containers similar in size to those of ordinary soft drinks, such as a 16-oz. bottle. The other kind, called "energy shots," is sold in small containers which hold 2 to 2½ oz. of concentrated liquid.
Caffeine is a major ingredient in both types of energy drink products. The higher levels of caffeine are what differentiate. In a 16-oz. drink, levels of 70 to 240 mg are typical and 113 to 200 mg are contained in an energy shot.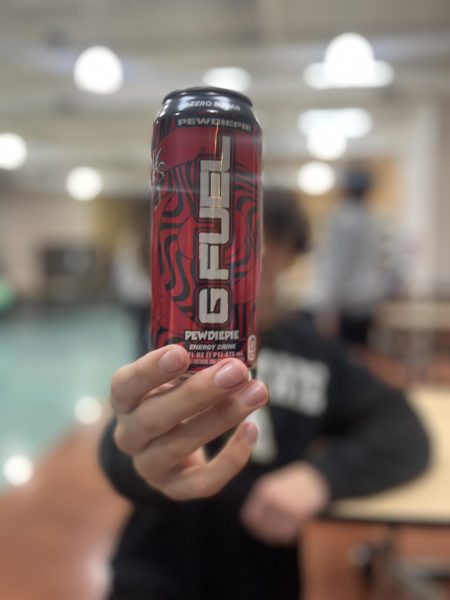 The adverse effects of energy drinks are many. They can make you extremely jittery, causing you to lose focus on what you're doing. They are also extremely bad for your health, especially drinks like Celcius and Ghost. How bad? People joke about it being battery acid.
The positive effect of having an energy drink is if you are really tired or fatigued then an energy drink can get you back to your normal.
Some CSD students shared what they think about energy drinks and if they should be allowed in schools.
"I think 'Theory' should definitely be allowed in school. I really like them, they're really helpful and give me my energy," said Kate Daniels ('26)and Chloe Cordero('26). "Don't have too many though."
Luke Wetherbee ('26) said, "I think they're overrated, they just don't taste good. Plus if they allow them in school, people would be crazier than they already are."
So, what does this all mean? To this writer, it means that deciding to have an energy drink is completely up to you and what you like to do.
Regardless of your opinion, always know about the adverse effects if you do drink them and make sure that you don't rely on them.