The fall season features many sports – volleyball, men's soccer, cross country, golf, tennis, cheerleading and football – and this new year brings back veterans plus exciting changes to the program. 
Coach TJ returns to lead the Spartans for another great season. 32 varsity football players take the field with a remarkable 19 seniors. Tanner Mullins ('24) and Brandon Albert ('25)  were both selected for the Charlotte Observer Pre-Season All-County Team for offense. 
The JV football team dresses 25 players on the roster, a program back after a seven year hiatus. The team now plays their home games for the first time at Spartan Park.
The Spartans cheerleading team is getting a little bit rowdy while supporting the football team. Cheering at every football game – home or away – this varsity team is composed of 22 cheerleaders. More specifically the team has eight freshmen, 10 sophomores, three juniors and one senior.
"I think I'm really just most excited about getting to know the team and enjoying what it's like to be on a team and getting closer with all the new members," said cheer  team captain, Ruthie Reddick ('26).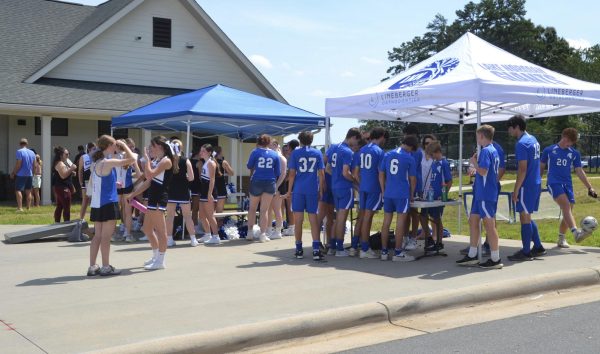 Girls tennis takes to the court with a varsity team featuring 10 players including four seniors.
"I'm excited to go to matches with all my friends and then go to team dinners after and just really get to know some girls that I usually wouldn't without tennis," said senior tennis player, Ava Jordan ('24).
Girls volleyball is back this season, too, with both a JV team and a varsity team. The JV team has 11 players, while varsity has 12 players including three seniors. 
The varsity cross country team returns this fall with a boys team consisting of 16 boys including two seniors and a girls team of 12 girls including three seniors, too.
"I'm really most excited for the development of the younger runners before I graduate and hope that I left a good impact as a captain," said senior boys team captain, Noah Roberson ('24).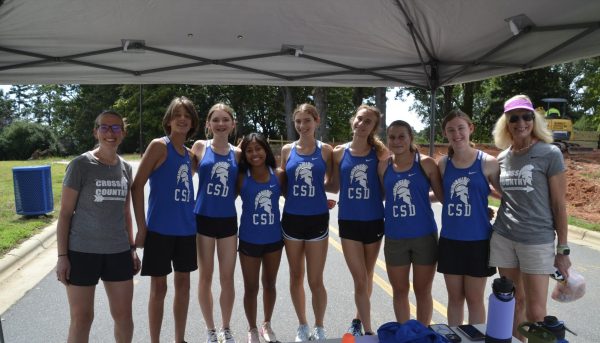 Varsity and JV boys soccer is back in action, as well. The JV team has 13 players, while varsity has 20 players overall – 10 of them are seniors.
Girls golf also takes to the putting green with four players including two seniors.
This fall season, CSD's Athletic Coordinator, Jill Cashion, said she is excited for "watching athletes come together and grow during the first season of the school year."  
Additionally, CSD's first year Athletic Director, John Bellissimo, simply said about fall sports, "it's hot going in, cold going out!"
In total, 177 student athletes across all four classes participate in Spartan fall sports during this 2023 season.